16/9 Film Photo Services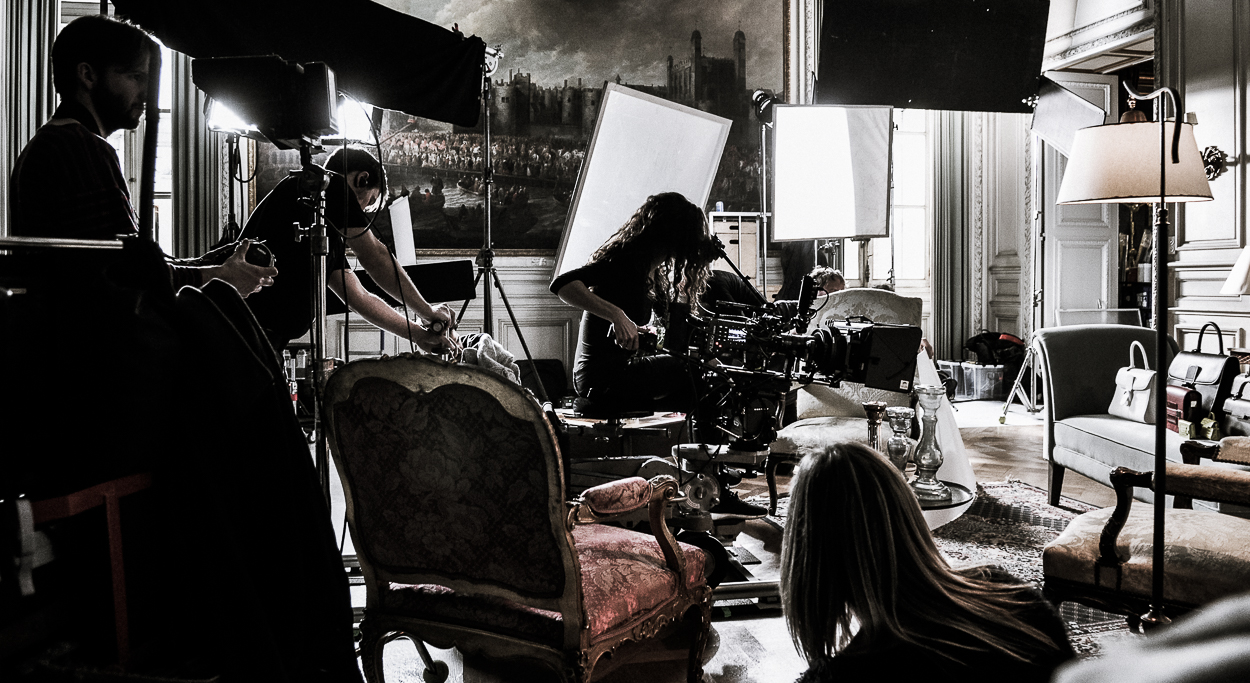 Garantir la qualité
Rationaliser les intervenants
Optimiser les budgets
Basée à Bruxelles, 16/9 Film Photo Services est une structure de repérage et de gestion de décors reconnue de longue date dans les milieux audiovisuels Belges et Etrangers. L'expertise et la flexibilité de nos services garantissent les solutions efficaces et créatives les plus adaptées aux projets des productions et agences professionnelles film, photo, série télé, communication, web content vidéo. Nos prestations optimisées par notre impressionnante data base de décors facilitent tous les shootings : recherche et booking de décors, visite artistique et technique, gestion et état des lieux, rédaction de contrat de location.
POUR LES PRODUCTIONS FILMS PUBLICITAIRES & PHOTOS ÉTRANGÈRES
En plus de nos recherches de décors uniques, nous aidons les productions à compléter leurs équipes et nous répondons à toutes demandes artistiques, techniques ou logistiques tout en rationalisant les intervenants en fonction des budgets qui nous sont proposés.
Découvrez une sélection de notre data base sur ce site.
Bonne et inspirante visite
---
Ensuring quality
Streamlining human resources
Optimising budgets
Brussels-based 16/9 Film Photo Services is a location-hunting & management structure that has long been recognized in Belgian and Foreign audiovisual circles.
The expertise and flexibility of our services guarantee the most efficient and creative solutions for projects in professional productions and agency film, photo, TV series, advertising, and web video content. Our services optimized by our impressive locations data base facilitate all shootings : locations search & booking, artistic and technical recce, management and inventory, drafting of rental contract.
FOR FOREIGN ADVERTISING & PHOTOGRAPHY PRODUCTIONS
In addition to our unique decors, we help productions to complement their teams and we respond to all their artistic, technical or logistical demands while streamlining the number of involved people according to the budgets available to us.
Discover a selection of our data base on this site.
We hope you enjoy the visit and get lots of inspiration
---
Kwaliteit garanderen
Human resources stroomlijnen
Budgetten optimaliseren
16/9 Film Photo Services in Brussel is een location-huntingbureau dat al lang wordt erkend in Belgische audiovisuele kringen.
De expertise en flexibiliteit van onze diensten garanderen de meest efficiënte en creatieve oplossingen voor projecten op vlak van professionele producties, film, foto, tv-series, reclame en web video content.
Dankzij onze uitgebreide database kunnen onze locationhuntingdiensten onze service optimaliseren in termen van timing en budget.
Welkom voor een inspirerend bezoek